---
---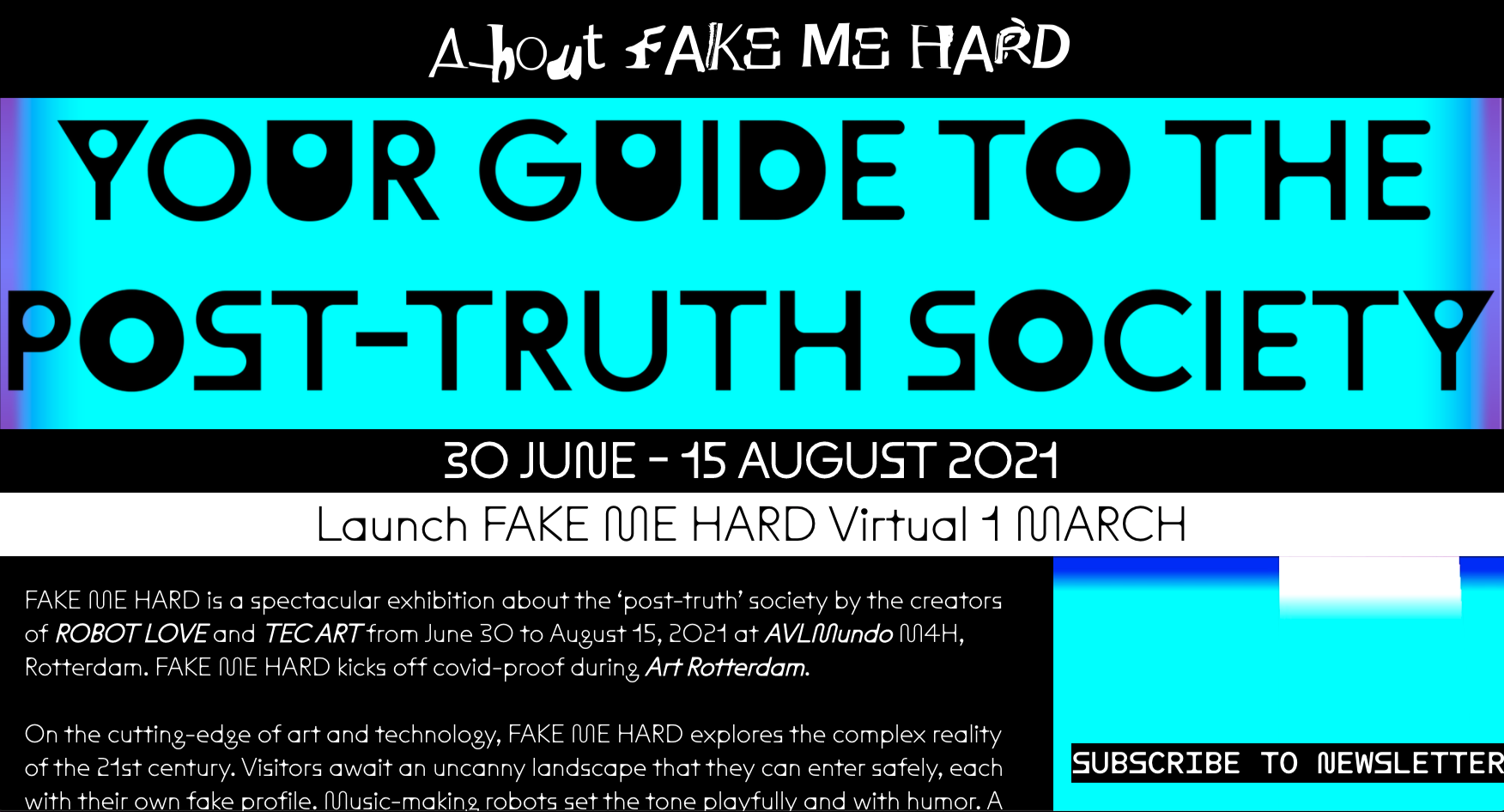 ︎︎︎
visit website
---


---
---
FAKE ME HARD is a spectacular exhibition about the 'post-truth' society by the creators of
ROBOT LOVE
and
TEC ART
from June 30 to August 15, 2021 at
AVLMundo
M4H, Rotterdam. FAKE ME HARD kicks off covid-proof during
Art Rotterdam
.
On the cutting-edge of art and technology, FAKE ME HARD explores the complex reality of the 21st century. Visitors await an uncanny landscape that they can enter safely, each with their own fake profile. Music-making robots set the tone playfully and with humor. A low hanging light haze determines the route. Algorithms, big data and profiles determine where we go or stand. Do algorithms determine what is fact or fiction? Are human narratives slowly becoming irrelevant? How to survive the post-truth society?
---
Client: Niet Normaal int. + PLANETART
In collaboration with: Roos Groothuizen
Font: http://

www.machinelearningfont.com/

by

https://nan.xyz/


Materials: 
identity, logo, online campaign, website, print, newsletter
Year: 2021
---
︎︎︎
visit website
︎︎︎
see online streams
---
Client: EMP.FM
Additional illustrations: Isa van Weert
Materials: 
identity, logo, online campaign
Year: 2020, 2021
---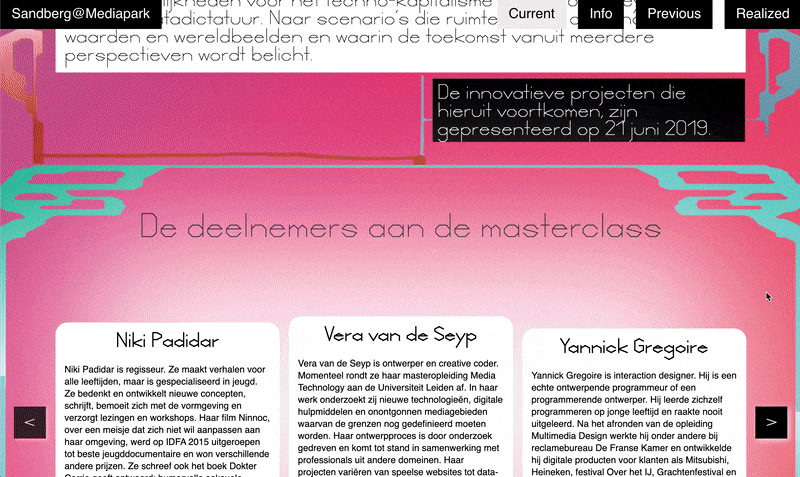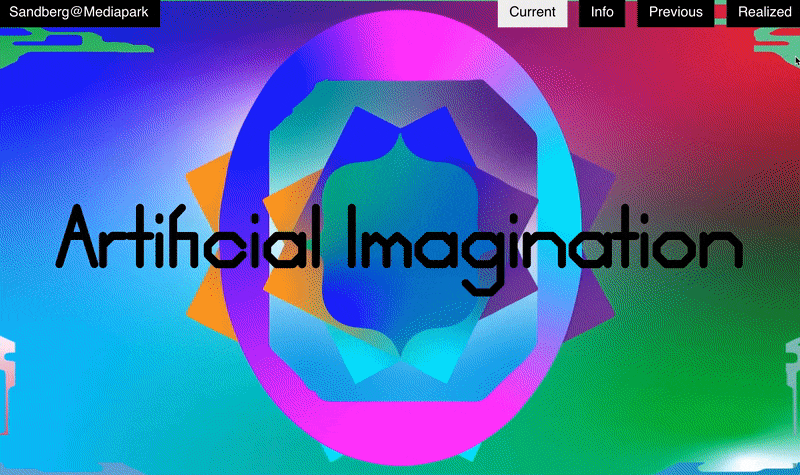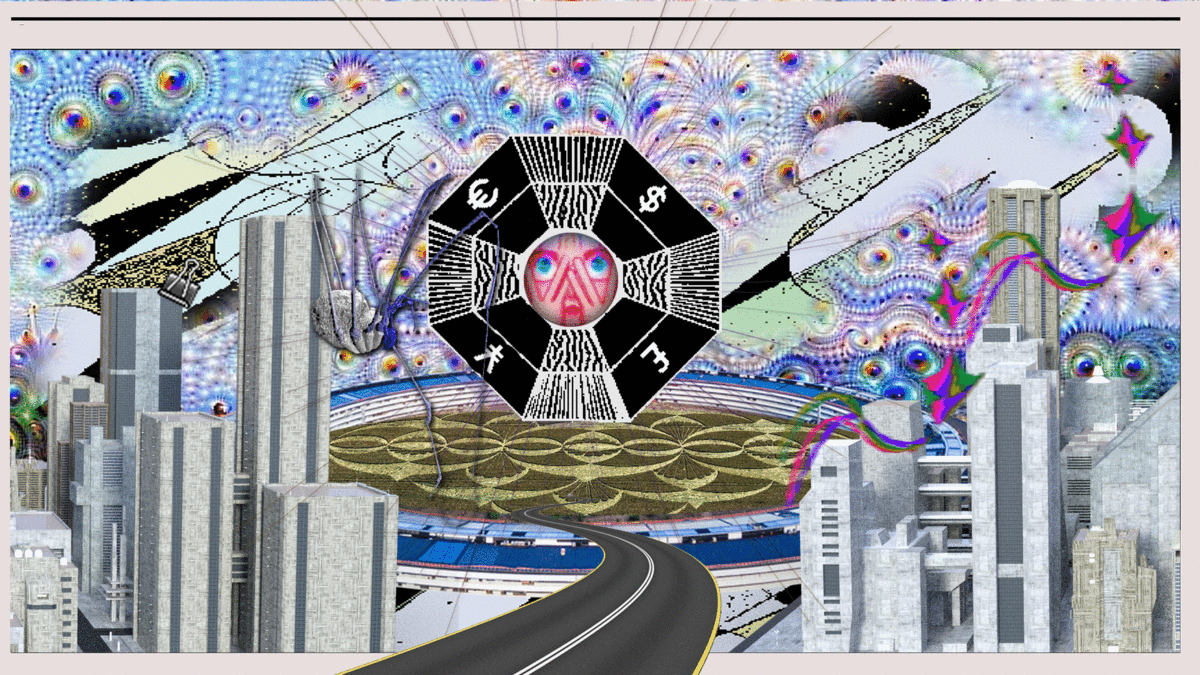 WWW.SANDBERGMEDIAPARK.NL
➨ VISUAL COMMUNICATION FOR SANDBERG@MEDIAPARK MASTERCLASS ➨

➨ A WEBSITE THAT DAYDREAMS AND ENVISIONS POSSIBLE FUTURES POWERED BY ARTIFICIAL IMAGINATION ➨
---
Client: Sandberg Instituut + Beeld & Geluid
Materials: website, printed invitations, posters, hand-outs, newsletters, videos
Website build by: Floris Douma
Year: 2019


---
---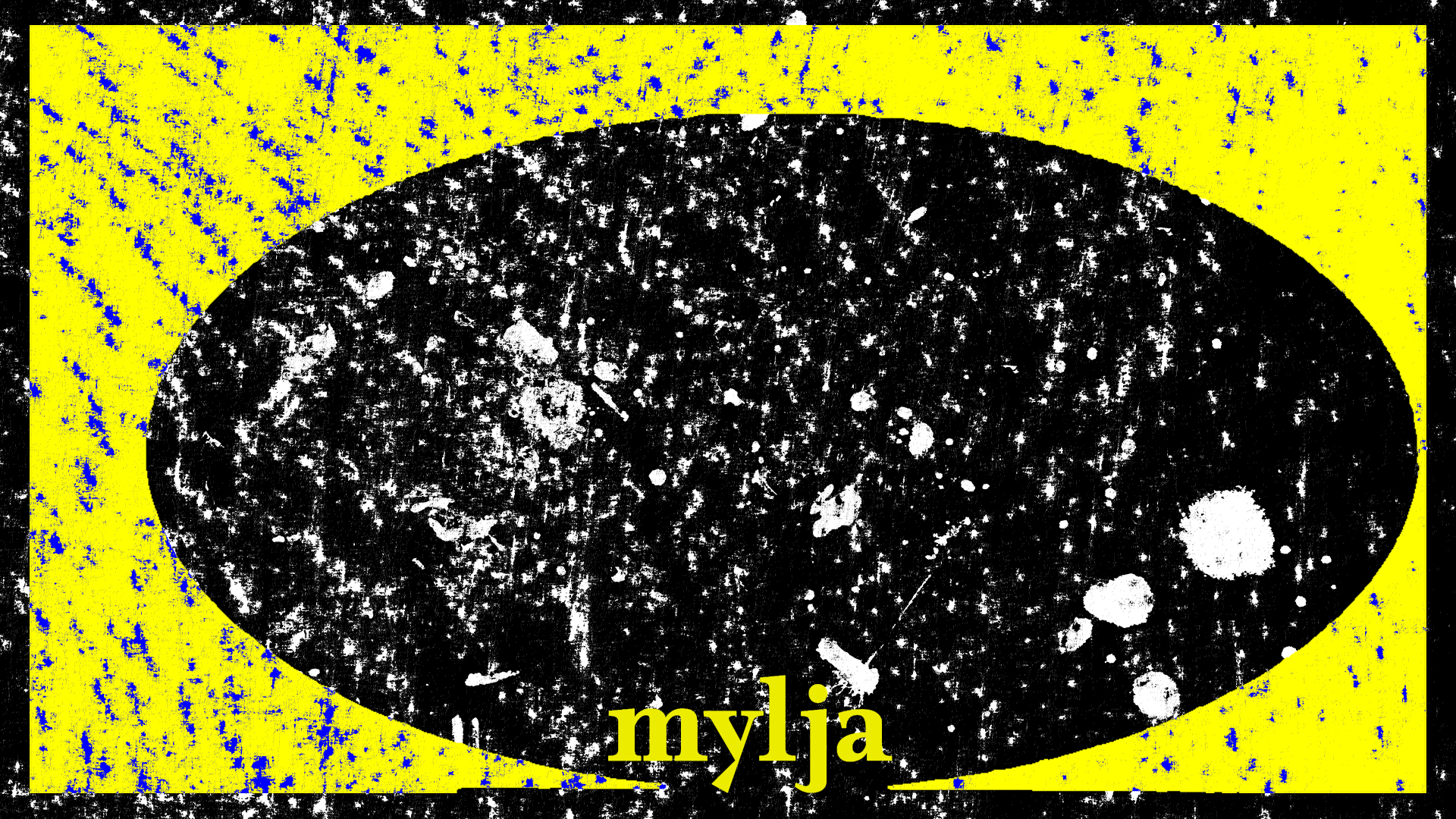 ---
Client: mylja records
Materials: 
identity, logo, online campaign
Year: 2020
---
All content: Cyanne van den Houten Ⓒ 2012-2021, all rights reserved.
---
Tripcode is the hybrid practice of Cyanne van den Houten, designer and visual artist working in the fields of [communication] design and tech-art since 2016. Cyanne is founder of art-meets-tech collective TELEMAGIC, caring for digital rights and uncovering mysteries around the digital.
---