Worlds first ever Paranormal Tech Fair.
Midnight TeleShopping program with 30+ technopagans/stands @ WORM Rotterdam

Biggest of NL! -SPIRITUALITY MEETS TECHNOLOGY-
!4E ENTRANCE! +20 STANDS/FREE READINGS/TECH-HEALING SESSIONS/SPECIAL SINBOX/FREE WIFI/ALGORITHMIC PREDICTIONS/DIGITAL DHARMA/UNLIMITED MANTRAS/DATAMINDFULNESS/SUPER SITUATED SUPERSTITION BY +26 TECH-NOSTS &TECHNOPAGANS

Enrich + Balance your ON AND OFFLINE life-lines. What is occult for the eye is not occult for the mind.

Contributing artists: Roos Groothuizen, Derk Over, Mary Ponemoreva, Steffi Luchtenburg, Anastasia Kubrak, Ruben Baart, Next Nature, Stëfan Schäfer and Dr. Emily West, Pinar & Viola, Chronicles of Solemon, Jakob Schlötter, Willem Stapel, Paul Boelens, Gui Machiavelli, Elsemarijn Bruys, Isa van Weert, Floris van Driel, Loui Meeuwissen, Unicore + Mona Lisas, Vicky de Visser, Loes Claessens, Ymer Marinus, Cyanne van den Houten and TELEMAGIC.




Blackhole // TELESHOPPING // THE FAIR 21:30 / 12:00

PARA ABNORMAL



Tech FAIR

with products and prototypes for objects, services and interfaces to stimulate a discourse of behavior and consciousness in Cyberspace. From Smart-homes systems for long distance relationships to prophetic predictions on your online behavior.

Slash Gallery // TELESHOPPING // THE NIGHTSHOP 21:00 / 02:00 Improve Relationships

$UPER $EXY Nightshop sells products to strengthen the relation of the lifecycle of the human by TECH like a manual for digital death + sextoys for the new sexual revolution. $ENSUAL HEALING!

UBIK – Performancebar // THE ORACLE // 4K-ASTING

21:00 / 02:00 Harmony – Balance



Special Suprise 00:00 by GIEK

The Oracle pulses, breathes, predicts and generates THE future. Like occult technologies, the oracle processed groupthink as poetry, converting nonsense into sense. The Oracle reflects upon your data realm.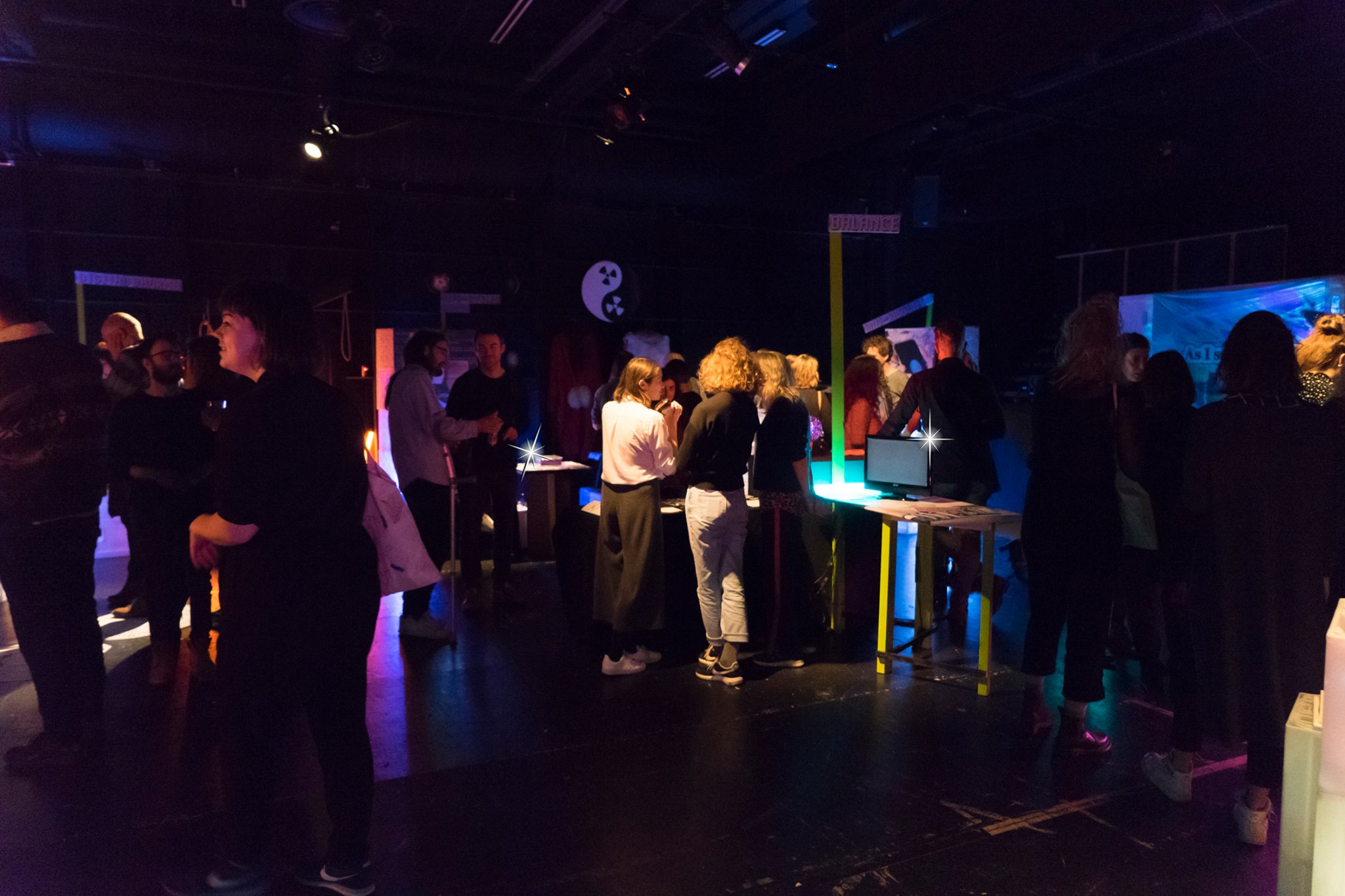 All content: Cyanne van den Houten Ⓒ 2012-2021, all rights reserved.
---
Tripcode is the hybrid practice of Cyanne van den Houten, designer and visual artist working in the fields of [communication] design and tech-art since 2016. Cyanne is founder of art-meets-tech collective TELEMAGIC, caring for digital rights and uncovering mysteries around the digital.
---