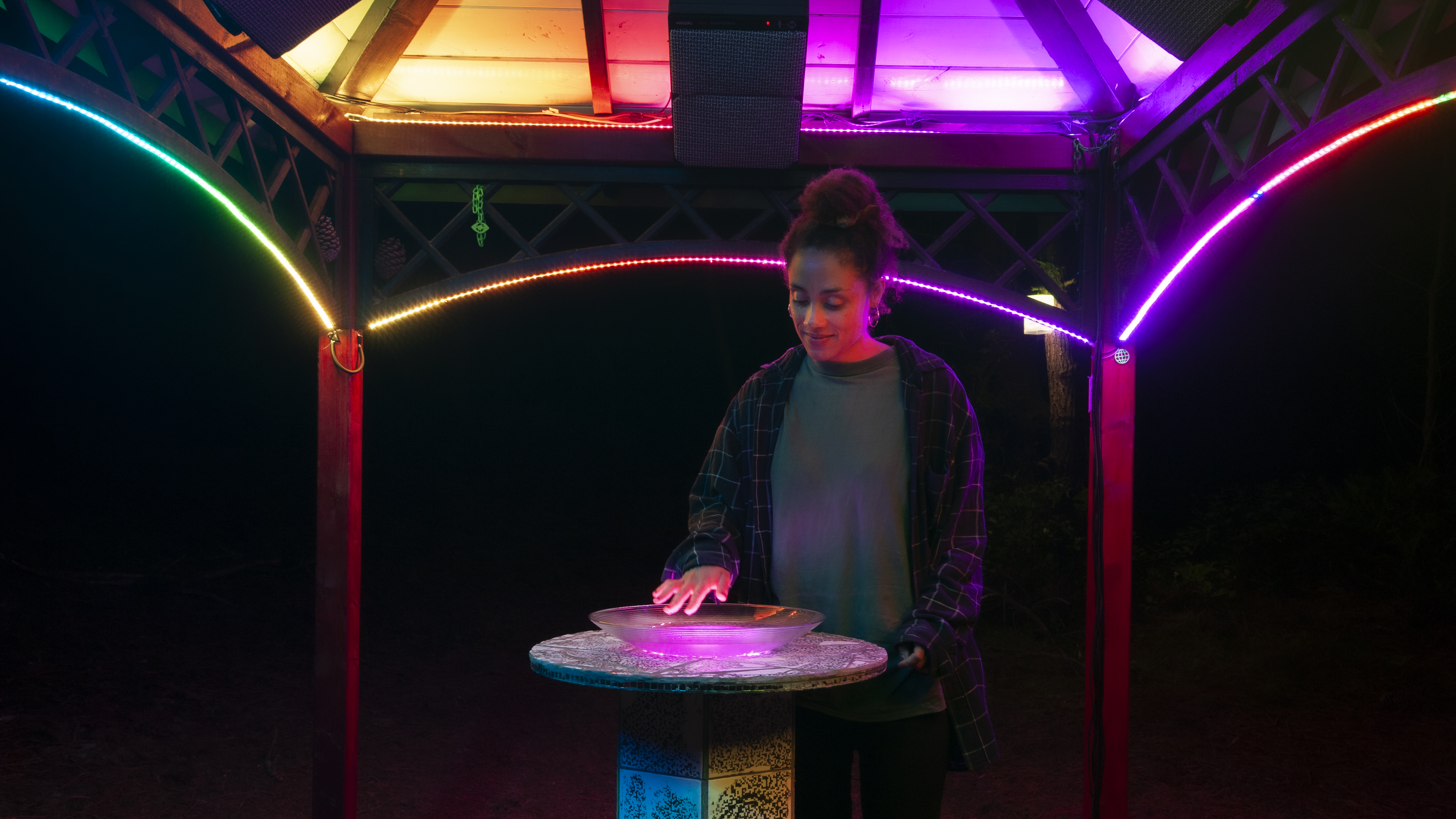 ツ INTO THE GREAT WIDE OPEN 2019: TELEPYTHIA ツ
BY TELEMAGIC
Pictures: Sander Heezer
Video 1: Charlotte Brand
Video 2: Lyubov Matyunina & Konstantin Guz
Pillar: icw Isa van Weert

A place of techno-pilgrimage... a beacon hidden in the woods.
Find her and connect yourself through the wishing well ☞ directly with the (post-)natural streams of the island. She is ready to offer you advice and direction based on the current constellations, wind direction, internet traffic etc.