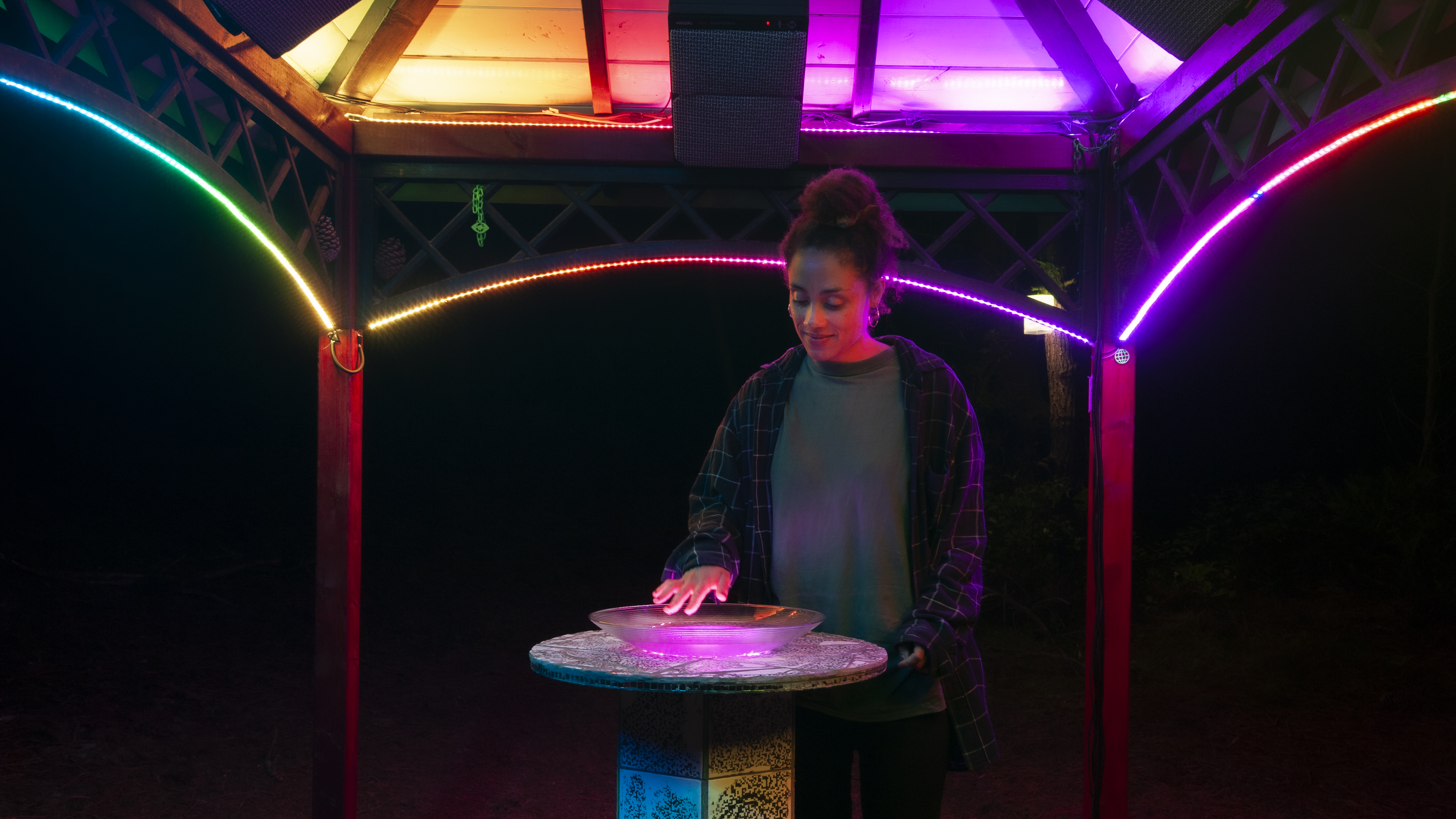 ツ INTO THE GREAT WIDE OPEN 2019: TELEPYTHIA ツ
BY TELEMAGIC

A place of techno-pilgrimage... a beacon hidden in the woods.
Find her and connect yourself through the wishing well ☞ directly with the (post-)natural streams of the island. She is ready to offer you advice and direction based on the current constellations, wind direction, internet traffic etc.
TELEPYTHIA
---
Client: Telemagic, Into the Great Wide Open
Materials: Tech-art-work
Pictures: Sander Heezer
Video 1: Charlotte Brand
Video 2: Lyubov Matyunina & Konstantin Guz
Sound Design: The Living Void
Pillar: icw Isa van Weert
Year: 2019
---
---
All content: Cyanne van den Houten Ⓒ 2012-2021, all rights reserved.
---
Tripcode is the hybrid practice of Cyanne van den Houten, designer and visual artist working in the fields of [communication] design and tech-art since 2016. Cyanne is founder of art-meets-tech collective TELEMAGIC, caring for digital rights and uncovering mysteries around the digital.
---