Telemagic x Lentekabinet Festival
What can we expect from your little art world at Lente Kabinet?
There is a contemporary problem of charging your smartphone during (music) festivals.
People show nearly ritualistic social behaviour when they've found a place to plug in their phones
(think, the human circles around 'charging poles').
We solve this problem for you with a spiritual meeting place. *TeleVape*
is the tale of an enchanted power bank to charge your device and yourself into a deep hypnosis during the festival.
All charging that happens inside will be mirrored with direct effects of synaesthetic environment.
In droning generative sound waves, images from deep visions of future after lives, behaviours,
interaction with your most intimate tech.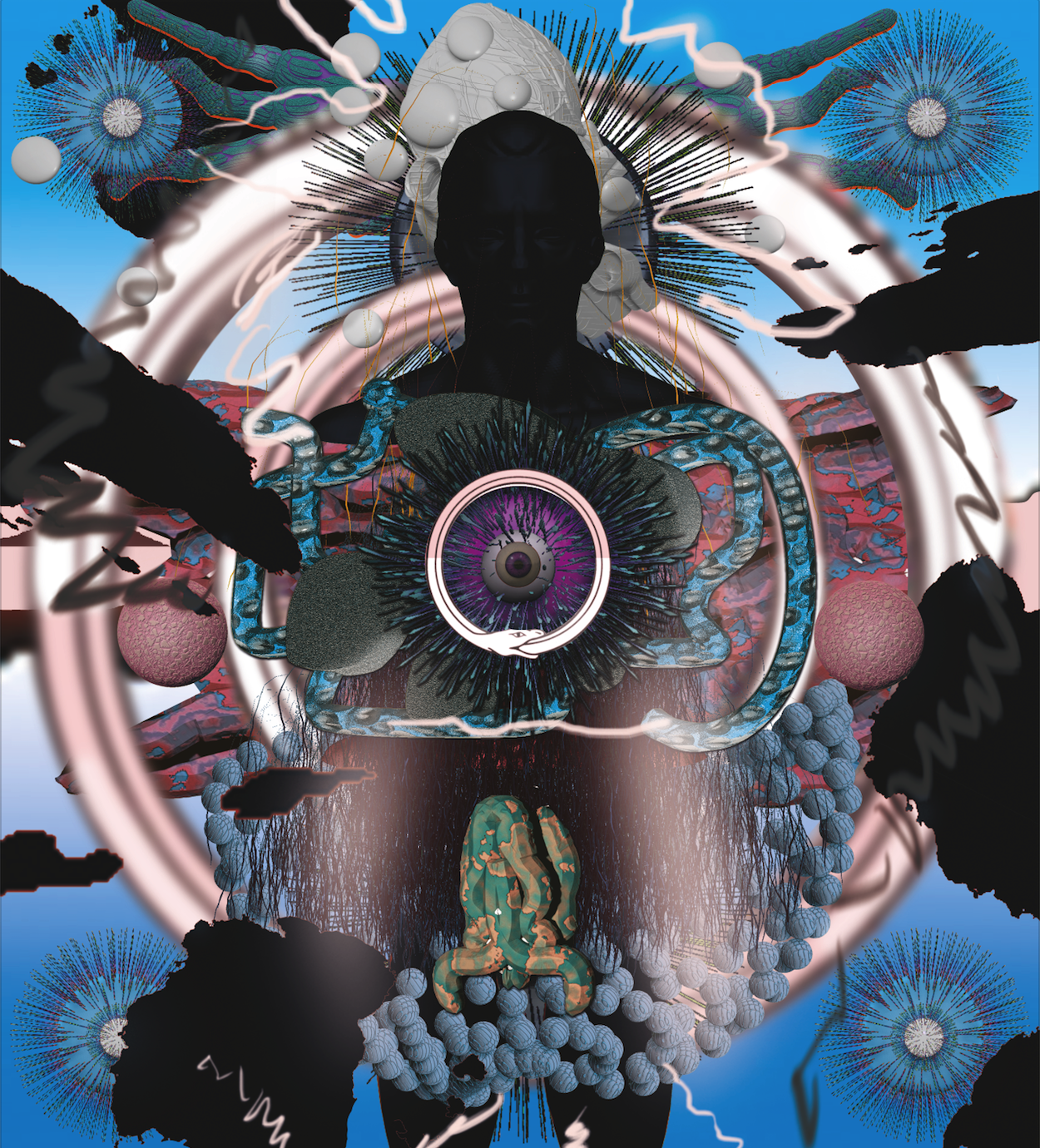 TeleVape is a new state of balancing energyforces with your closest devices. A mixed media installation in a sea container part of the 2 day art program of Lentekabinet Festival 2018.

As center piece: a big shisha where you can 'vape' new live into your device.
When you plug in your device to charge – a triptich screen, game environment responds with a digital representation of your phone and digital self. And a live generated droning soundscape will follow out of 3 synthesizers.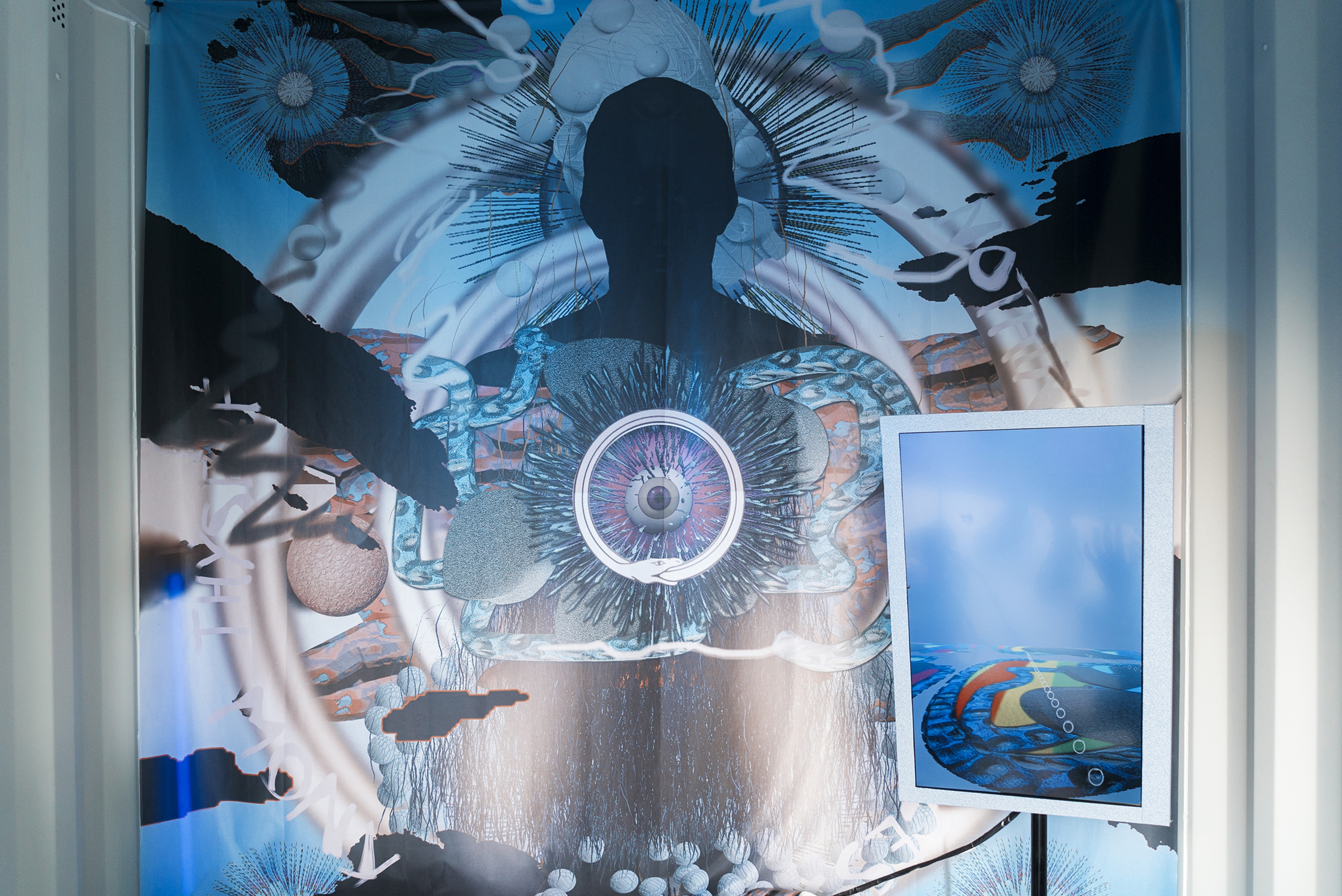 Pictures by Charlotte Brand
Work by

Telemagic

icw Roos Groothuizen + Ymer Marinus